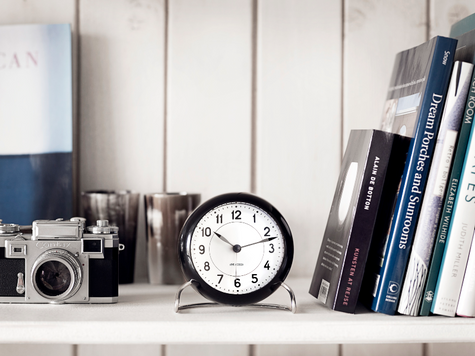 Arne Jacobsen Clocks
Where design classics are recreated in accordance with the master architect's original drawings.
Arne Jacobsen (1902-1971), the internationally renowned Danish designer & architect continues to inspire the world with his classic clock designs.
One such piece - the widely known Bankers Alarm Clock - first designed in 1939 - is one example of the many design icons that can be found within this collection.